Yummy's Sunny Castle- Brief introduction to industrial tourism of Hai Tian (Gaoming) industrial park
The Hai Tian (Gaoming) Industrial Park covers area of 3000 mu.The biggest area in the park is the sunning pool and fermentation tanks, which covers an area of 800 thousand m2. There are 10 most advanced packing lines and each can produce 48,000 bottles an hour. Soy sauce and oyster sauce are all number one in production of China. Hai Tian also firstly established the "Brewing Engineering R&D Center "and "Product Inspection Center" of province level, owning a national accredited laboratory which holds the largest number and most perfect industrial accepted projects. Hai Tian is also allowed to build her own post-doctorial scientific research workstation, leading the development of the flavorings technology upgrading. Hai Tian (Gaoming) Industrial Park represents the leading technology and biggest scale of world flavorings production.
Delicious fairy tale world: Yummy's Sunny Castle

A pleasant and surprising industrial tour! Enjoy a magical experience of "traveling in the air". Yummy Sunshine Castle, is a big industrial touring projects specially developed for all consumers and tourists, lasted for 2 years and finally opened on February, 28, 2013. Yummy's Sunny Castle-Yummy means delicious; Sunny Castle means that Hai Tian always insists on traditional brewing technology. So Yummy's Sunny Castle is the sunny castle of delicacies.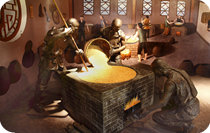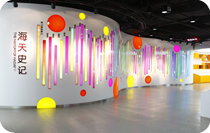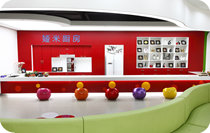 Based on the "Chinese flavoring culture exhibition hall "and combined with the functions of the factory Hai Tian builds a three kilometer long air corridor surrounding the core functional area of the factory, which is an entirely new plan for the industrial tourism and a expanding for the brand. Tourists can enjoy the magical "Eight View Spots" on the corridor, making a personal experience of Haday soy sauce brewing technology in a short range, learning more about Chinese flavoring and world flavoring.

The history, culture, scale, production, technology and R&D are all showed in the Yummy's Sunny Castle through all impressing, creative and funning means, including reality show, large screen, 3D cinema, 3D painting, creative designing, holographic image, ancient real sculpture and so on. This place is fulfilled by wonderfulness, creativeness, delicacies and surprises! This is a "delicious fairy tale world", Yummy's Sunny Castle welcomes you!